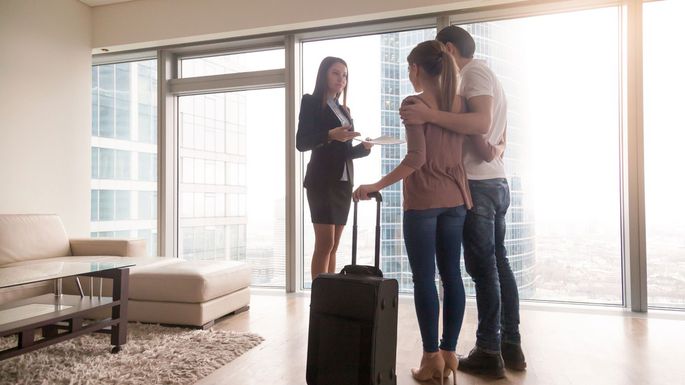 DO YOU KNOW WHO YOU ARE LETTING INTO YOUR RENTAL PROPERTY?
Receiving timely rent checks is an important concern, however, as a landlord you should not overlook the safety of your rental property and your tenant.  Do you know who you are letting into your rental property?
It is important to properly research and approve the vendors that you do business with, not only for the protection of your rental property, but also to ensure that you do not jeopardize the safety of your tenant.  Before you hire a vendor to complete repairs or renovations on your rental property, here are three points you should consider:
Licensed and Insured: confirm that the company is properly licensed to do the work you require, and that they hold proper insurance in the event an accident occurs so that you are not held liable for damages.
Reviews and Longevity: obtain referrals from others, check local reviews, and research how long the company has been in business.
Employee Background: a company that requires their employees to pass background checks can provide additional assurance as the vendor will have access to your rental property.
As a landlord, cost of repairs or renovations are always an important consideration, but more importantly are the potential costs or damages that can be incurred when you do not hire a proper vendor who can complete the job without incident. A professional property management company can handle these and many of the other tasks and details related to your rental property.
The professionals at Askew Real Estate can provide quality property management services and the peace of mind for your rental property at an affordable rate. If you would like to learn more about our service: contact us now.
Disclaimer: Askew Real Estate does not represent the blog subject matter as legal advice. It is up to the reader to use this information responsibly and to consult with an attorney as needed.